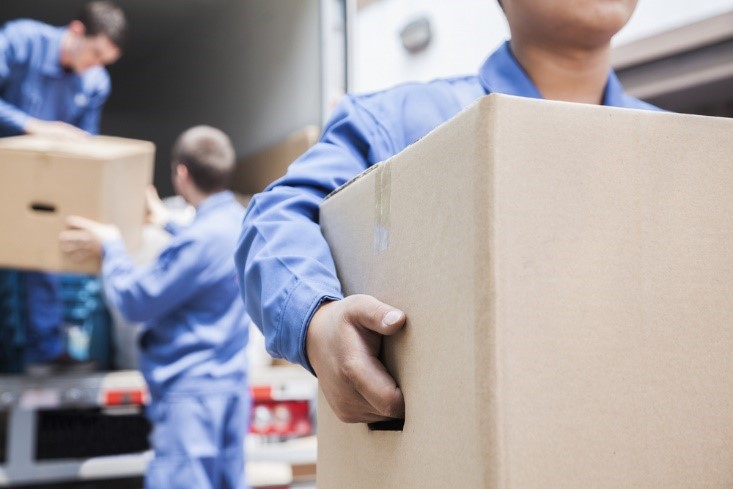 There are tons of website articles out there with tips about how to make moving easier on yourself. But if you've ever done it before, you know that there's nothing easy about moving.
One reason is that it's like planning and executing a D-Day invasion for your own little world. You've got to detail everything down to the last minute and stay on top of it all, not to mention figuring out the near-incomprehensible task of leaving one home bare and clean on the last day of a month and reappearing at your new home the very next day with all your worldly possessions beside you.
Another reason is that the rest of your life doesn't go on hiatus while you're in the midst of moving. If you have kids, you still have to get them to school or keep an eye on them at home, and you've still got to feed them. If you have a job, you still have to do it. And in the midst of it all, there are always things that pop up to be dealt with that have nothing at all to do with your move.
So here are three pieces of advice that you really should take to heart. And the one that's even more important than #1 is to contract with a moving company right away. Whether you're staying in the same neighborhood or going from Topeka to Tampa, moving companies' schedules fill up fast. For the rest:
1) Start Packing Now
Now is also the time to start contacting the various services you'll need in your new home. For example, if you want the place painted before you move in, getting a hold of a painting company right now gives you a much better chance of finding someone with some availability. The same can be said for hanging fixtures on your walls, as you wouldn't want to get everything into your house, only to learn that every PHX tv wall mounting service specialist is booked up for the next week. Plan ahead and you can limit your stress on moving day.
2) Write Everything Down
Get a notebook or a pad of paper and use it to keep track of every single thing about your move. Don't bother with an Excel file or putting everything into your phone. Go primitive on this, so you can write things down whenever and wherever they occur to you. That means:
A first page with your new address and names of the cross-streets for giving directions. Even though a lot of people have GPS devices, you'll be surprised how many ask for the names of those streets anyway.
A page for the contact information of your realtor, escrow, mortgage and insurance people or of your current and future landlords or property rental company. Contacts for your movers, too.
Another page of the contact information for both your old and new power, water and gas or other utility companies (one page for each) and the dates you want services stopped and started. Each time you have a conversation with these folks, write down the date, the name of the person you spoke to and a confirmation number for your order. Then when you call for the third time you'll at least have a starting point.
Another page for the info on the TV, cable, and internet service providers at your old and new addresses, as well as your account numbers and passwords. If you've got a landline phone, use another page for that information, too, and order the line for your new address as soon as you can because of all the service providers you rely on, phone companies can be the slowest.
As many pages as you need to sketch and note the dimensions of the rooms as well as mark placement of doors and windows in your new home. This is invaluable as a guide to pre-planning where the movers should place your furniture and will also be helpful as you shop for new stuff.
3) Remember That Movers Are Quick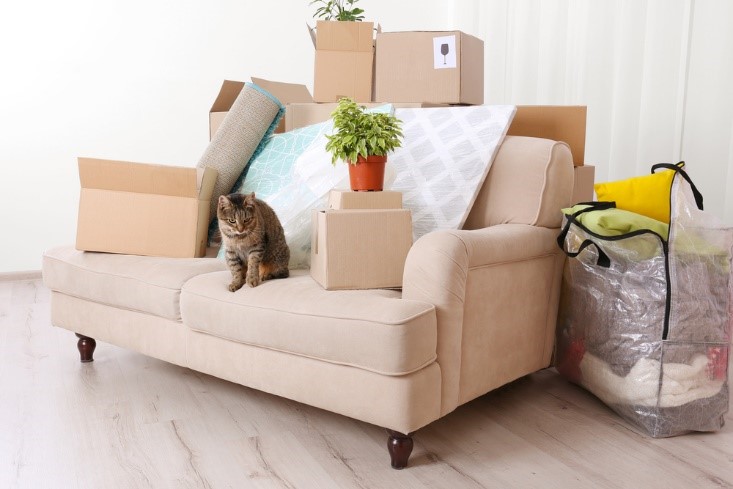 Crews grab things and hustle them out the door at one place and into the door at another in record time, and you're not going to be able to watch everything they're doing. So on moving day keep your purse, your keys, your phone and your notebook either on you or in a closed kitchen drawer, so they don't wind up in a box on the moving truck. (It's happened.) And you may have read it elsewhere too, but allow this repetition: mark your packing boxes on all four sides, so that when they're piled up ceiling-high in your new home you can get what you want. Or at least point to it and sigh.