Below are a list of 55 and over communities in Ocala, FL and surrounding areas. What makes Marion County, FL so great, well to start you can find affordable 55 and over retirement communities. On Localrealtyservice.com you can find 55 plus communities, starting from $80,000 to $700,000. Most of the 55 and over communities in Ocala has HOA fees ranges from $35.00 to 450.00 a month. Here we have a break down of 55+ communities by bedroom and bathrooms.
So when you consider buying a home in one many Ocala communities, think about how active you are! The higher the HOA fee's the more activities you will find in that community. My team personal favorite is Quail Meadow the HOA here is as low as $35 a month. The homes are spacious and the lots are larger than most of the 55+ communities in Ocala, Florida.
Find Affordable Ocala FL Real Estate 55+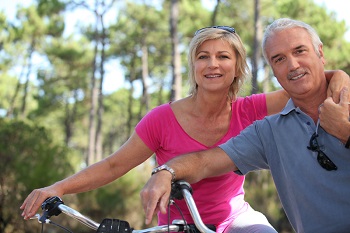 Buying real estate can be one of the most rewarding experience one can have. But if you are looking to retire, Ocala, Florida is one of the most affordable places to live and a great place to call home once you retire.
A lot of Ocala FL real estate 55+ are in gated communities, there are some that are not. Those that are not, are the most affordable ones to buy. 55 plus communities are popping up all over the place here in Ocala,Florida. To get a list of Ocala 55 and over communities with homes for sale, call us today to get more information.
Ocala offer the Best 55 and Over Communities in the State of Florida
If you are planning to retire and looking for an affordable place to live, consider Ocala, why? It's one of the most affordable places to live in Ocala Florida. And the area offer some of the best 55 retirement communities your money can buy!
And, if you have not done so, please be sure to sign up to receive free "email alerts". This way when an Adult community home comes for sale you will get an alert. Ocala, Florida offer the ideal 55+ communities, why? To start Ocala is safe and affordable, it's close to Orlando, Tampa and Jacksonville. We will find most of the communities has first class golf courses along with state of the art activity centers.
Need a Ocala realtor to assist you in find your new 55 and over community, call us today at 352-591-3350. If you would like to set up and appointment just go here. One of our 55+ real estate agent will call you to discuss your future plans.
List of 55+ Communities in Ocala, Florida