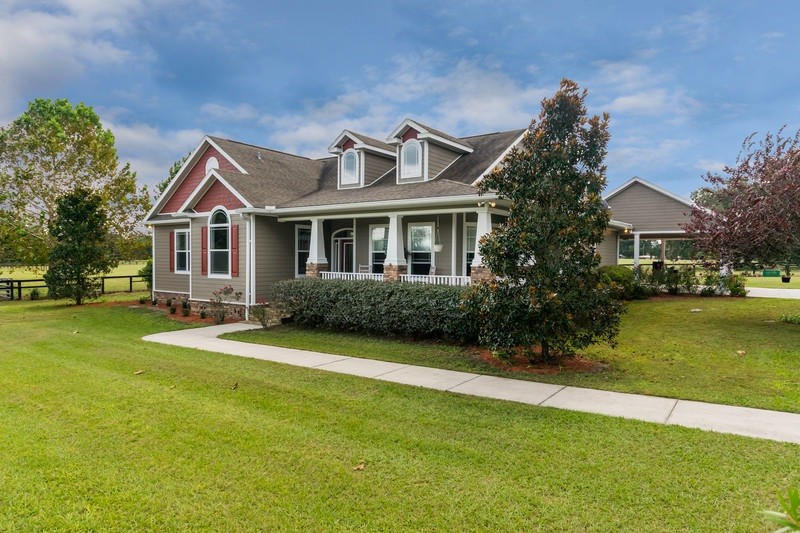 Below are a list of homes for sale in Anthony FL. Located on county road 200A (Jacksonville Road), this a very small community that has a lot to offer, from small to large farm land to single family homes. We update our Anthony Fl homes for sale every 4 hours. Most of the Anthony FL real estate comes with a lot of land and if you love to farm this is a great place to start your search for a place to call home!
The town is part of Ocala metropolitan area and a short drive to downtown Ocala of state road 441. Situated in the Marion County School District, for elementary students will attend Anthony Elementary School from K-5 grade, for middle school it's Fort King Middle School from 6-8 grade, for High School its North Marion High School from 9-12 grade. Its easy to find homes for Sale in 32617, with the help of our Anthony FL MLS listings tool. If you are looking for farm land in Anthony, Fl you find really nice deals.
| | | |
| --- | --- | --- |
| 0 - 100,000 | 100,000 - 200,000 | 200,000 - 300,000 |
| 300,000 - 400,000 | 400,000 - 500,000 | 500,000 - 600,000 |
| 600,000 - 700,000 | 700,000 - 800,000 | 800,000 - 900,000 |
| 900,000 - 1,000,000 | 1,000,000 - 2,000,000 | 2,000,000 - Over |
Need more information before you search Anthony FL Real Estate?
If you are thinking about Buying a Home read that guide, and reading our Guide for Home Buyers, or education yourself by reviewing my Ocala Buyer's Agent. Also you can perform an Advanced MLS Search, by finding a home using the Map Search, or read about other . Read my blog to find out about Current Events in Ocala Florida click here. If you are in need to search for more property for sale in Anthony FL you can find more property there.
In Anthony FL you can find property with a lot of acres to them, so if you are looking for a home with a lot of space, like big size bedrooms, large kitchens etc. If you are looking to utilize a professional Anthony FL real estate agent contact the Fred Franks team, to get a better idea what's available in Anthony Fl real estate for sale.
Working with a Anthony Florida Real Estate Agent
After the mortgage meltdown in 2007, the real estate market took a big hit in Anthony, Florida. A lot homes took a big hit in property value and many homeowners went into foreclosure, and making it possible for investors to buy up a lot of the properties, in return looking for a big profits, if you are not a season veteran in finding out the property value before you are interested in buying you can take a hit. That's why it's a great time to search Anthony FL homes for sale to find the best property available for you to buy. We also help you find land if you are interested in building a custom home, we have a preferred Ocala home builder that can build you a home starting at $68.00 a square foot.