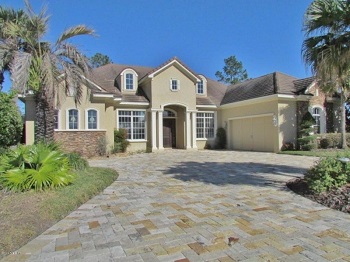 Learn more about homes for sale in Dunnellon FL. Our website updates Dunnellon FL homes for sale every 4 hours. Dunnellon, Florida is located approximately 36 miles southwest of Ocala, FL. With it's laid back atmosphere, and the availability of fishing, it is very attractive to those of the 55 and above age bracket, and retirees. The median household income is $31,414 with the average home price of $102,500. Dunnellon is considered a popular place where people from the north come to relax. Homes for sale in Dunnellon, FL features a lot of quiet community living along with some great 55 and older communities.
The city of Dunnellon's population of 1513 as of 2013, Rainbow Lake and Lake Rousseau, are consider two of the best lake's to fish. Zip codes for Dunnellon FL in Marion County is 34434 (zip code map). Dunnellon real estate market is stable so finding and selling property would not be to difficult of a task for buyers and sellers.
Search Homes for sale in Dunnellon, Florida by price
| | | |
| --- | --- | --- |
| 0 - 100,000 | 100,000 - 200,000 | 200,000 - 300,000 |
| 300,000 - 400,000 | 400,000 - 500,000 | 500,000 - 600,000 |
| 600,000 - 700,000 | 700,000 - 800,000 | 800,000 - 900,000 |
| 900,000 - 1,000,000 | 1,000,000 - 2,000,000 | 2,000,000 - Over |
More about Real Estate in Dunnellon FL
Before any advertisement for Dunnellon real estate for sale to home buyers in Florida, this town was consider one of the best bass fishing areas in the whole United States, Dunnellon homes are incredibly low in price and was once an affordable price to live in the 1980's. With so many northern moving here Dunnellon Florida is consider a hot spot for retiree's, there are only one 55 and over community, condos, foreclosures, short sales and homes for sale in Dunnellon subdivision . One of the best areas to find Dunnellon FL real estate is Rainbow Springs community.
Search Homes in Dunnellon FL by category
Below are a list of Dunnellon FL homes for sale, the list consist of price range starting under $100,000 and above $250,000.If you can not find what you are looking for here visit more cities here: Anthony Florida Homes, Belleview Florida Homes, Fort McCoy Florida Homes, Ocala FL Homes, Reddick Fla Homes, Silver Springs Florida Homes, Summerfield Florida Homes, and Homes in The Villages FL and many other towns in Marion County Florida. One of my favorite communities is Rainbow River!
Learn more about Dunnellon FL
If you are considering buying a home, read our home buying guide. There are 4 elementary schools (Dunnellon, Dunnellon Christian Academy, Riverland Baptist and Romeo), one middle school, and 2 High Schools (Dunnellon High School and Dunnellon Christian Academy). The average price per square foot is $65 an increase of 8% from last year. With a huge inventory of mobile homes for sale you can find a great starter home in the area.
If you are looking to move to the area you can find great deals on homes for sale in Dunnellon Florida. The area has seen a growth in retirees over the last five years, in all the Dunnellon FL real estate market has grown 40% which is one of the top in North Central Florida.