Selling your home can often seem like a daunting task, particularly if you're trying to make a quick sale. But, with the correct preparation and approach, selling your home in a timely manner doesn't have to be difficult. We've put together our top tips for impressing the right buyers and selling your home quickly.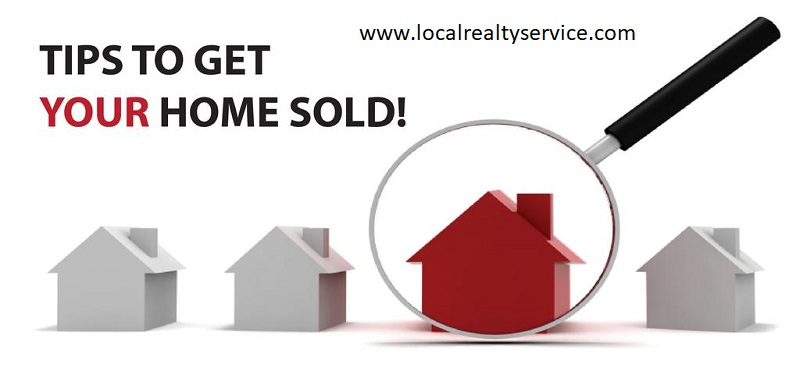 Tip #1. Choose the Best Time:
Firstly, timing is important when it comes to listing your home for sale. Before you display a 'for sale' sign out the front, take the time to do some research into the current housing market, so determine your likelihood of getting a quick sale. After all, you're more likely to get the quick sale that you want if you choose to advertise it when buyer demand is higher rather than lower. Typically, spring and Fall tend to be the best seasons for selling your home since the weather is nice and there are no major holidays to work around.
Tip #2. De-Clutter and Decorate Neutrally:
If you want to sell your home as quickly as possible, it's important to dissociate yourself from the property. This will help you to view it as a potential buyer might and make it easier for you to make it neutral and take your own stamp off. Some reports suggest that clearing your home of all personal belongings will help it to sell faster since it'll be easier for any potential buyers to envisage themselves living there. De-cluttering your home and decorating neutrally will ensure that it's the perfect 'blank slate' for potential buyers to imagine doing everything they want with.
Tip #3. Make Necessary Upgrades:
The last thing that you want is for potential buyers to be put off from purchasing your home due to dated appliances, cracked bathroom tiles, or peeling wallpaper. Although now isn't the best time to undertake any major renovations, it's important to go through your home and make any necessary upgrades, such as putting new tiles in the bathroom or giving the kitchen cupboards a new lick of paint. Check out simpletoilet.com for more information on choosing the best new components for your bathroom.
Tip #4. Promote the Area:
Today, new home buyers are just as interested in the area that they're going to be living in as they are in the property itself. After all, most people would rather go for their second choice of property if it's in a better area than a house that they'd prefer. It could be a good idea to prepare an informational file about the area for your potential buyers; understanding what's available locally could help them make a decision faster. Talk about things such as low crime rates, proximity to amenities such as schools, hospitals, parks, restaurants, and shops, plus the local transport links including public transport and highway connections.
Selling your home quickly can be an overwhelming task, but it's certainly not impossible with the right planning and approach. If you found these tips helpful, we'd love to hear from you in the comments!