Search for Homes for sale in Lake County FL & Real Estate
Below are a list of cities with real estate for sale in Lake County, Florida. If you click on a city will find information about the city and you are able to view the list of homes that are for sale. Rural charisma and relaxed vibes make Lake County. Sprinkled with 1400 lakes scenic beauty, hiking, antique hunting, wine tasting and bird-watching that are some of the popular activities among locals who frequent the trails.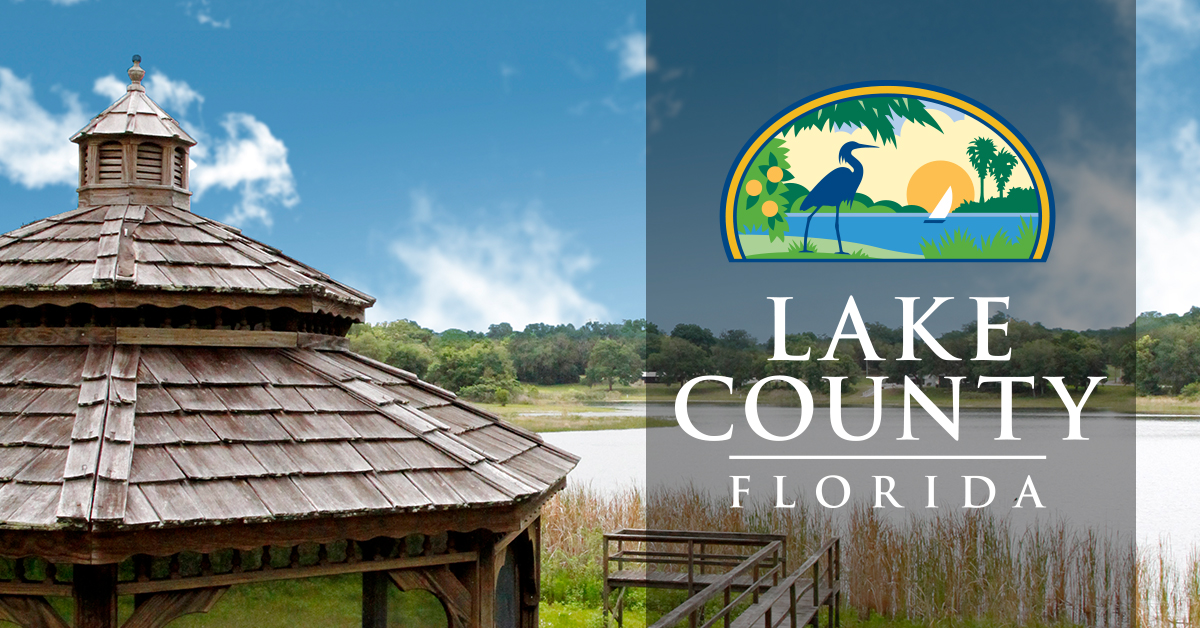 Lake County FL, Real Estate is Florida's 18th most populous County with 1.6 per cent of Florida's population, estimated at 316,569 in 2015. Within Lake County, there are fourteen municipalities that account for 50 per cent of the population in the County.
About Lake County FL, Real Estate
Lake County is one of the fastest growing counties in Florida; it is included in the Metropolitan Statistical Area of Orlando-Kissimmee-Sanford, FL. Its largest city is Clermont. Lake County is strategically located with several other counties surrounding it. In the Northeast is Volusia County, Orange County and Seminole County in the East, and Hernando County in the West while Osceola County in the South East and Polk County in the South, Sumter County in the west and Marion County. This location has made it one of the profitable fastest growing areas in Florida in terms of the population in addition to the real estate in the region.
The Villages which is partially in Lake County is a census-designated place (CDP), and it consistently ranks a very high growth rate. Clermont has the population about 32,000 and just 25 miles from the city of Orlando. Some of the finest residential developments in Florida are found here in Lake County, with several very fantastic qualities. It has lots of luxurious and prosperous homes built in very beautiful settings with a lot of recreational activities like snorkeling and swimming.
Lake County comprises of cities and towns
| | | |
| --- | --- | --- |
| Clermont | Groveland | Minneola |
| Eustis | Leesburg | Mount Dora |
| Fruitland Park | Mascotte | Tavares |
Types of Real Estate in Lake County, FL
Lake County FL, Real Estate is well planned with a large community for retirees in The Villages, which continues to grow at the rate of 200 to 300 units per month. The Villages is shared between Sumter County and Lake County There is a lot happening in terms of expansion with new developments and construction projects targeting the younger generations and working age families.
There are various listings in Lake County, FL market that include single family homes, condos, townhouses, and various other types of properties. In the past year home appreciation has been 15.70 per cent moreover the median home price is $138,500. As per Census in 2010, there were 144,996 housing units, of which 121,289 were occupied, and 23,707 vacant. 92,802 housing units were owner-occupied while 28,487 were renter-occupied. Investments, quality of life and life insurance coverage define Fiscal Fitness which is the deciding factor for real estate. Some cities that are fiscally fit in Florida are Tampa-St. Petersburg-Clearwater, Orlando and Fort Lauderdale. These cities rank high reasonably in retirement investments, quality of life and life insurance coverage.
The Economy of Lake County Florida
The mission of Lake County Economic Development is to provide excellence in service by cooperating between companies and government with the main goal of making a business-friendly atmosphere in addition to excellent jobs for the general public of Lake County. Tourism and expansion of existing companies have led to the growth of Lake County with the aim to combine resources. The cost of living is low in comparison to the national average.
Lake County, FL promotes new along with existing businesses owing to the varied work force. Industries, agriculture, ecology, amazing commercial and residential development, all weave into the fabric of the County. The median income for a household in the county equals $45,465 as of 2014, and the median income for a family was $55,402. The per capita income for the county reached $35,786 in 2014.
The Government sector is one of the leading employers in the county at 14.4 per cent. Employing 21.9 per cent of the Lake County workforce is Trade, Transportation and Utilities. Education and Health services employ 19.0 per cent of the labor force 56.3 per cent as in the year 2014, where Leisure and hospitality ranks next at 13.1 per cent as per the data in the year 2014. Looking at the age distribution, the largest number of people are aged 65 and above at 24.2 per cent.
Lake County, Florida is located in the center of the Florida peninsula, which offers the County with a year-round warm climate and a varied landscape. It has a vision to maintain a healthy balance between programs aimed to support existing business.
Florida's cost of living is lower than that of other states along with the regions with comparable financially viable growth conditions. Lake County FL housing market continue to ensure that the housing, tax rates, land costs in addition to government services remain for the most part reasonably priced, even though it is strongly driven all the way through aggressive progress and expansion.
Attractions
Landmarks in Lake County FL Real Estate:
Magic Kingdom
Mount Dora History Museum
Epcot
Toy Story Midway Mania
Mote-Morris House
Lake Griffin State Park
Disney's Animal Kingdom
Disney's Holywood Studios
Schools & Colleges in Lake County FL Real Estate
There are 31 Elementary Schools (K-5), 17 Middle Schools (6-8), 15 High School (9-12). Colleges in Lake County are
Lake-Sumter State College (Leesburg)
Lake Technical Center (Eustis)
Beacon College (Leesburg)
It is a good time to buy houses in Lake County. Hire the expert Lake County realtor in Florida with knowledge of the real estate market to assist you through the process of finding your dream house or an investment property at a good price.
Contact Lake County, Florida Local Realty Service
If you looking to work with a team of professional real estate agents in the Lake County, Florida area, start with us, Local Realty Service. Our team, is customer service friendly, and we provide 5 star service to all of our clients! Contact us today to get the ball rolling on finding your dream home for sale in Lake County, FL.