The Volusia County FL real estate provides home buyers with plenty of beautiful property options that they can pick from. There are lots of beautiful communities which are situated here but it is not just your typical Florida bedroom community. There are also plenty of other opportunities that you can grab for career advancement. Volusia County also has a very robust entertainment and recreational sector with plenty of amenities that residents can sample out based on their preferences. The world-famous Daytona Beach is situated in Volusia County.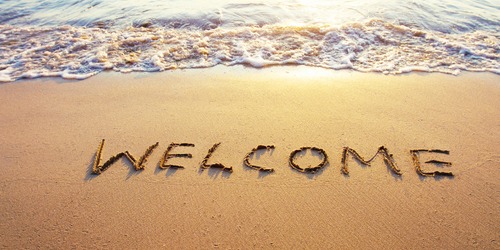 Communities in Volusia County Florida
There are various residential communities which are situated within Volusia County. These include the following:
Communities with Homes for Sale by City in Volusia County, FL
| | | | | |
| --- | --- | --- | --- | --- |
| Daytona Beach | Del Leon Springs | Edgewater | New Smyrna Beach | Ponce Inlet |
| Daytona Beach Shores | Deland | Holly Hill | Orange City | Port Orange |
| DeBary | Deltona | Lake Helen | Ormond Beach | South Daytona |
The Geography of Volusia County FL Real Estate
The county lies in the Deltona-Daytona Beach-Ormond Beach metropolitan statistical area. Some of the main transportation networks which are founded within this county include the U.S. Route 1 along with the Interstate 95. These roadways run from north to south in the county.
The county is situated on Florida's east coast, a distance of 90 miles from the city of Jacksonville. Its total area is 1207 square miles and there are some 47 miles of beaches.
Find Homes for Sale in Volusia County FL
The county seat of Volusia is DeLand which is known for its tree-lined streets and the oldest private university in Florida amongst other heritage attractions. The Kennedy Space Center is situated only an hour from the county. It is also not too far from Tampa, FL either. Orlando County is also just an hour away from Volusia. Thanks to the Interstate 4 along with the Interstate 95 highways which pass through it, residents here can get very easy access to many surrounding counties and attractions in Florida.
Volusia County Florida is "The Birthplace of Speed"
The county is generally referred to as "The Birthplace of Speed". There are some major series races hosted in Daytona Beach in the east of the county. These are the NASCAR racing season and the Daytona 500 auto race. The Ladies Professional Golf Association is also situated in Daytona Beach. If you are a golf lover, you will certainly appreciate the numerous golf courses and clubs which are situated in Daytona Beach and elsewhere in Volusia.
On the western edge of Volusia County, there is the St. Johns River with its numerous water-based activities such as fishing, water skiing and boating. The river also provides a very scenic settings from which you can enjoy the beautiful outdoors and it connects to various state parks based in Volusia.
Volusia County, Florida Economy
There are various businesses as well as institutions that provide employment in the county. The main universities include Embry-Riddle Aeronautical University, Stetson University, the Daytona Beach Community College as well as the Bethune-Cookman College. Many satellite campuses are also situated in the county, particularly those for the University of Central Florida.
Demographics of Volusia County, FL
In the year 2000, the population here was 443, 343 and there were a total number of 184, 723 households. Kids under the age of 18 lived with their families in 24.10% of the households while married couples lived in 50.40%. Non-families accounted for 35.00% while individuals lived in 27.90% of the households. In 13.60% of the households, there was someone aged at least 65v living within. Volusia County has a median household income of $35, 219 and a median age of 42.
Contact Volusia County, Florida Local Realty Service
If you looking to work with a team of professional real estate agents in the Volusia County, Florida area, start with us, Local Realty Service. Our team, is customer service friendly, and we provide 5 star service to all of our clients! Contact us today to get the ball rolling on finding your dream home for sale in Volusia County, FL.