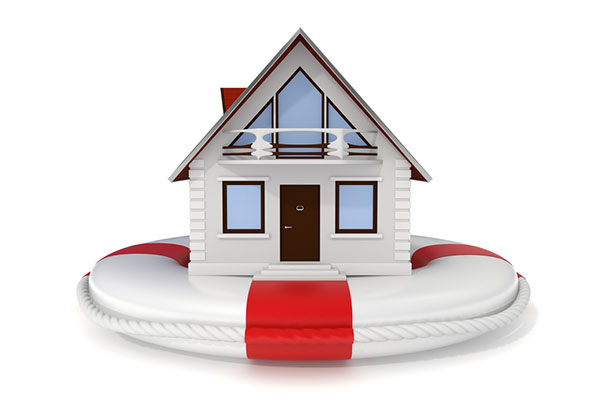 If you want to sell a home fast, you need to use every opportunity to increase its value in the eyes of the buyer. A home warranty can do exactly that. It's a cheap enough plan that works similar to an extended manufacturer's insurance but covers major home systems and appliances. The investment is small (around $400) but it does provide a peace of mind to both the seller and the buyer if you choose the right type of plan.
Home Warranty Vs. Home Insurance: Important Things to Know
One of the most important things for home sellers to understand is that a home warranty is very different from home insurance. One cannot replace the other in any situation. Home insurance is the protection you have from an outside factor doing some serious damage to your property.
A home warranty plan, on the other hand, can cover some repairs and maintenance for major home systems (electrical wiring, plumbing, etc.) and appliances (fridge, TV, AC unit, etc.). Note that "some" because no plan covers every kind of repair to a full extent. This is something you need to pay attention to when choosing the plan.
When looking for a home warranty company you should choose the ones that have been in business for several years and built a good reputation for themselves. BFS is one recommended provider that has an "A" rating with the Better Business Bureau, which is extremely rare for these businesses. There are also First American and Choice home warranties among the top recommended options, but their ratings are "B+" and "B-" respectively.
Note that only a few of the nearly 200 home warranty providers are accredited with the BBB. The lack of industry regulations is one of the main issues with these businesses. However, this doesn't mean that you can trust only those accredited. With home warranty providers, you should always look at reviews and customer testimonials.
But take those with a grain of salt and try to see the situations they describe from different angles. You should also study the company's terms and conditions for their plans first, so you know exactly what they cover and what kind of payouts you can expect depending on the situation. When dealing with home warranties, you should always read the fine print, especially if you are buying one as a home seller. Purchasing a solid plan from a good provider will no doubt help you reassure prospective buyers much better.
Why Sell Your Home with a Home Warranty
A home warranty plan may not offer much in terms of protection, but it's cheap, easy to transfer, and most importantly, it appears to be much more than what it actually is. Investopedia's experts agree that while home warranty has very little actual value, it serves as an effective reassurance for home sellers and buyers both. Therefore, in the real estate market, this service makes for a good investment.
Hard numbers support this opinion as houses with home warranties attached sell about 11 days faster on average (LA Times). Moreover, they sell for about $2,300 more, which is a major boon considering that a home warranty plan costs the average of $400-$600 a year.
Consider a home warranty to be a complementary service to a home inspection. By offering it to buyers, you are showing that even if there are some minor risks, the warranty will protect them should anything break down. It does sound reassuring, right?
When Home Warranties Aren't Worth It for Home Sellers
Home warranties can be a very helpful tool in some situations, but sometimes they are more of a hindrance than help. As a seller, you need to understand when exactly this plan is not only not worth the money but can actually work against you. Those are situations when you are trying to sell an apartment or some very old and rundown property.
A home warranty for an apartment is basically worthless, same as it is for rental properties. There are so many exclusion clauses and other limitations for such plans that the coverage can do very little good. The homeowner will be better served by saving up the same amount of money they would have paid for the warranty every month to build an emergency repairs fund. Buyers are sure to know that and they will see the warranty plan you are trying to transfer onto them as nothing more than a waste of their money.
Getting a warranty for an old property might seem tempting because this should make it appear "safer". However, home warranty plans often do not cover old, worn down, and damaged systems and appliances. Therefore, even if you manage to find one that would go with the rundown property you are trying to sell, it is sure to be very inefficient, which the buyer will see immediately when they read the warranty terms. Again, this can be seen as trickery on your part and will be more likely to annoy and anger home buyers than make them feel reassured and motivated to buy.