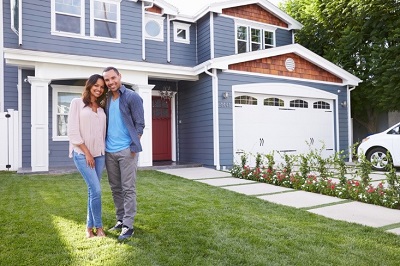 For most people, buying a home is the biggest purchase they'll ever make, and the mortgage on their property is the most debt they'll get into. With a mortgage being a major legal commitment, it's always important to be sure you're ready for the responsibility before you sign a contract. If you're trying to determine if you're in the right place or not, read on for some ways to know for sure.
You're Financially Sorted
There's no point thinking about buying a home if you're only barely getting by financially and if you don't have enough savings to afford a down payment and the closing costs associated with a purchase.
While it's possible to find loan options for smaller deposits, once you factor in extra costs like bank fees, title insurance, appraisal fees and the like, you generally need to have at least five percent of the purchase price available, which is thousands of dollars regardless where you buy. Keep in mind that if you have less than 20 percent for a down payment you usually have to pay for pricey private mortgage insurance too, which pushes costs up further.
Note, too, that the smaller your down payment is, the bigger your mortgage will be, and the higher your repayments will be as a result. When deciding if you're ready to purchase a property, you have to be sure you can actually afford the required monthly payments.
Don't forget, either, that when you own rather than rent a home, you're responsible for the upkeep of it, which can quickly add up. Think about whether or not you'd be able to continue to afford things if you were hit with a financial emergency, such as a job loss or a big expense on the house.
You Can Get a Mortgage
Next, unless you've saved up so much money that you can buy a home outright, you'll need to get a mortgage. This means not only do you require a good down payment, but you'll have to prove you earn enough to handle the repayments and that you have a good track record of paying off debts on time and in full.
Lenders will investigate your credit score when deciding whether or not to approve your loan. While you can find, these days, some mortgages for people with lower scores, such as in the 500s or 600s, the interest rates you'll pay for this kind of loan will be much higher than if you had a better credit rating and could have your pick of financial institutions and products.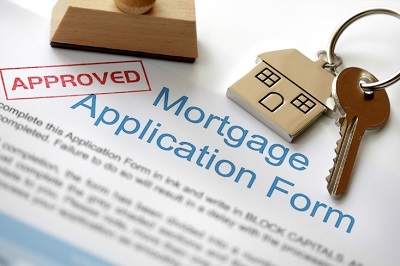 Before you start applying for loans, it's best to review your credit reports to see what kind of data your score is based on and what lenders will see. If there are inaccuracies on your file (these do happen), it's time to get them sorted before you apply for a mortgage. As well, look into paying down any other debts you have, so your score and your debt-to-income ratio improves.
To tell if you're ready for the step of buying your own home, it pays to get prequalified for a loan. This will help you understand the position you're in and what kind of mortgage and rates you'll be offered. You may find it will be better to put off your house hunt for another six to 12 months so you can save further and get into a better position.
You're Ready for the Long-Term Commitment
Lastly, to buy your first property you also need to be emotionally and mentally ready for the long-term commitment that's involved. After all, houses are not liquid assets, and if you do need to sell at some point, this often isn't a quick process. You need to be sure you're ready to "settle down" and be locked into staying in one spot for a while. Or, if need be, be prepared to rent your home if you have to move away.
You also need to be ready for the responsibilities involved with home ownership. There is a lot of time involved in the upkeep of a property and in handling all the paperwork involved. You need to feel ready to handle doing jobs around the house yourself or, where needed, with finding handymen and tradesmen who can complete tasks for you. You may need to talk to your realtor about home warranty insurance and other protective steps, such as pest and building inspections, and you will likely have to chat to your accountant and/or financial advisor about the best way to structure your assets.
Buying a home isn't just looking at properties and imagining your life there. It is a serious financial investment that requires you to be the best you can be, financially and emotionally. When you are finally ready to buy a home, you'll know it.