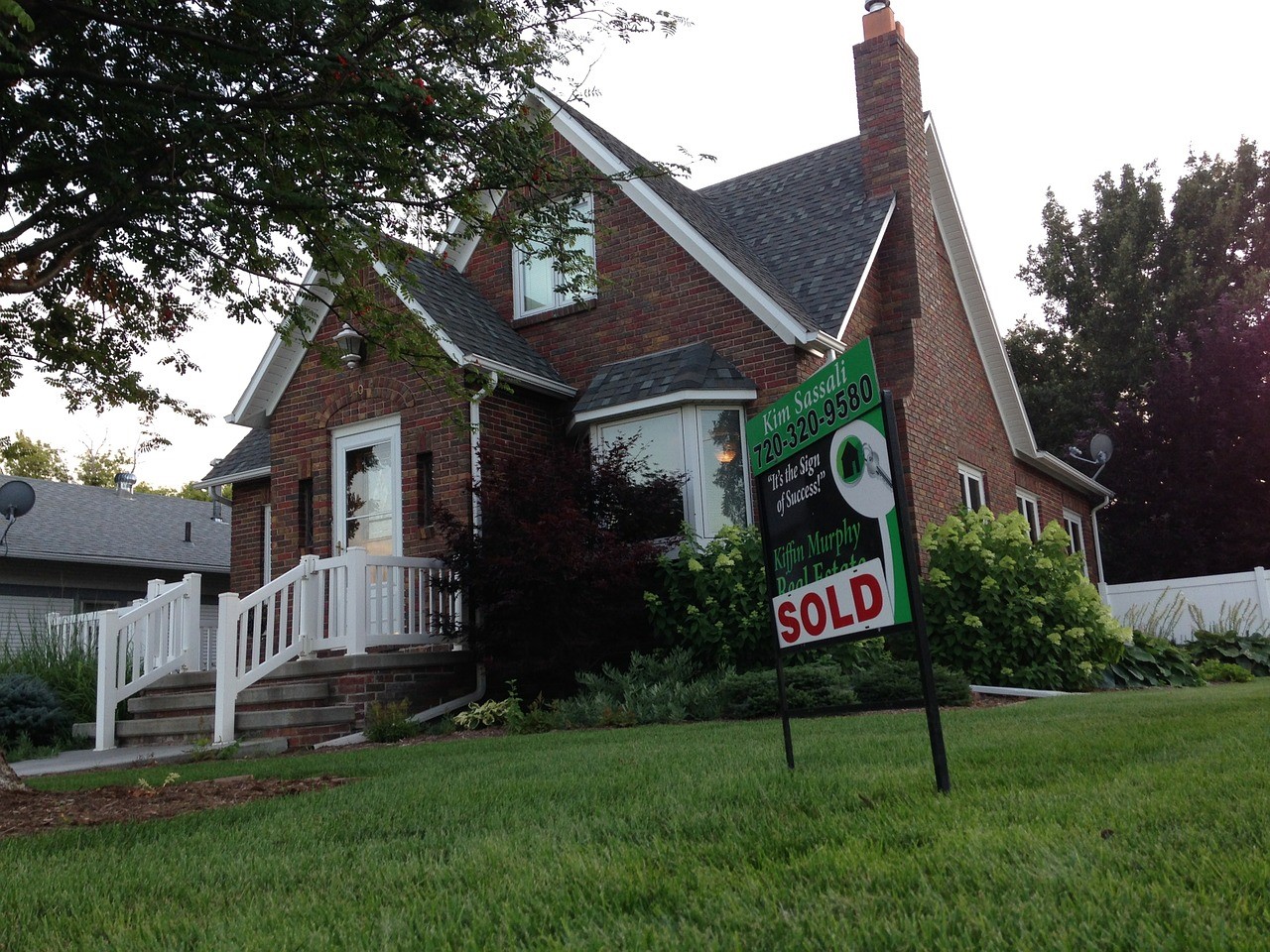 Selling your home can be both exciting and daunting at the same time. Homes don't exactly come with instruction manuals but here are a few things to keep in mind that will help you to get your home sold in no time at all.
Employing an expert is smart
Before you start spending money in the hopes of improving your house's appeal, get a home inspector to properly examine the house's electricity, plumbing, and structural integrity. This ensures that you won't get any nasty surprises when an inspector comes searching.
In the case where they do discover faults before you, you can go ahead and cut a substantial chunk off your asking price] If your house was newly built when you bought it, this may not be as important but it's still advisable to know about faults regardless.
If not an inspector, definitely find a real estate agent. Their knowledge of the industry is invaluable. They can tell you how to make your house stand out, do marketing, decipher buying offers, and they also do the actual selling. This is certainly not the area where you want to try to do it yourself. Save yourself the frustration and get a real estate agent, because you need one. It is also really important to choose the right real estate agent.
Think pretty, for pennies
It is generally accepted that in most cases, the aesthetic appeal of a house is what sells it. Now that does not mean this is the time to go all out on renovations and upgrades.
If the plumbing is from the 1920's, it is likely best to keep it that way and only address minor faults, should they arise. You want to spend money only on what is absolutely necessary and will actually give you a return in terms of raising the value of your house. Like paint.
Painting old kitchen cabinets, door handles and even countertops is a low-cost method that can completely transform and modernize the feel the kitchen or bathroom(s). It gets even more budget friendly when you DIY it.
You should also take care of anything else that needs fixing, such as leaky faucets, chipped tiles, sticky locks, holes in the ceilings; walls or floors. Are there light bulbs that need changing?
The details definitely do matter when it comes to getting your house sold. Take a walk through the house and make a list of everything that needs attention.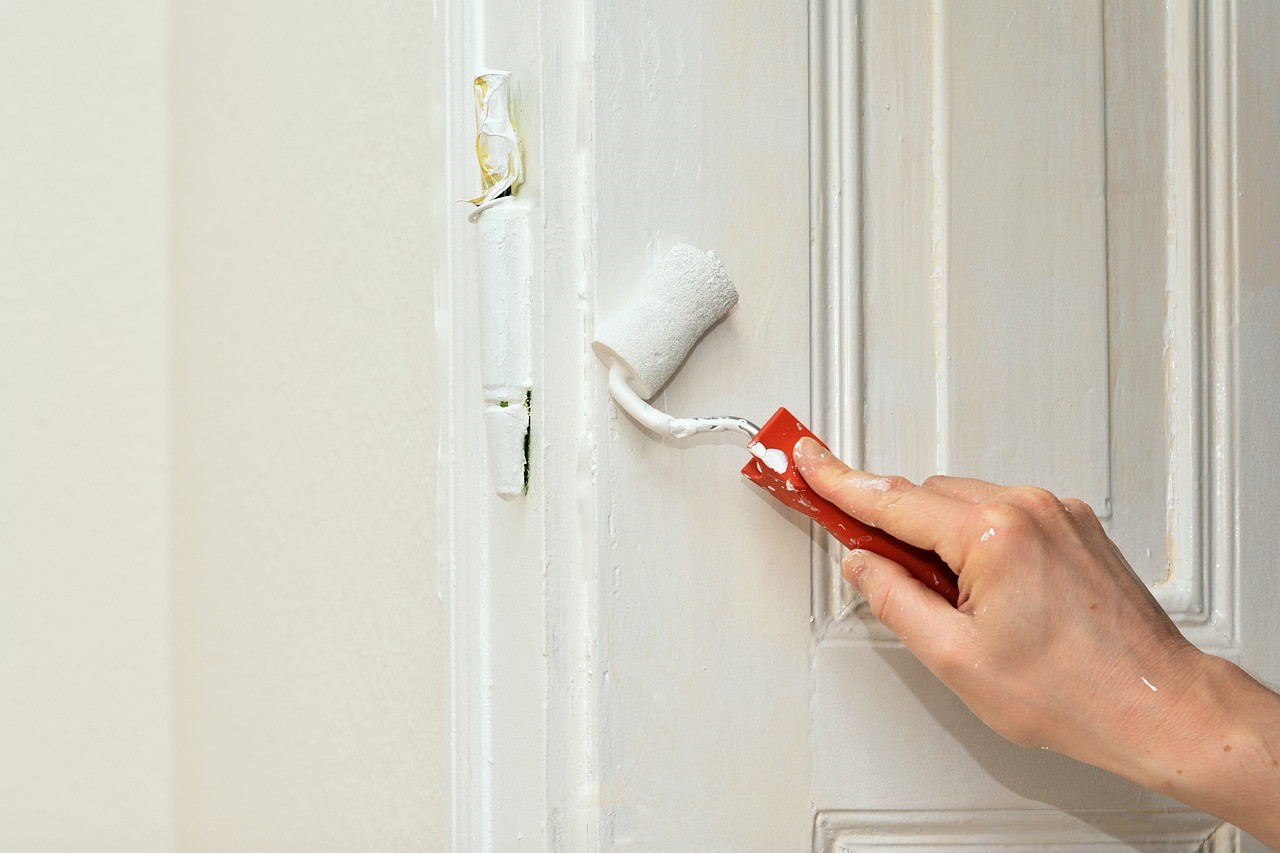 Declutter
Clutter is the mother of all eye-sores and an absolute no-no when trying to sell a house. Donate, sell or store all your extra things. You can get some extra cash out of selling old stuff and use it towards staging your house.
Deep-clean
Many people forget, it's the small things that count. Deep-cleaning is just going that extra mile to ensure that the place shines. That means to wash the windows, showers, insides of closets; cupboards; dressers and drawers. Everything needs to sparkle.
Depersonalize
The aim of depersonalizing is essentially to neutralize the space. Think of a hotel room, it's designed and decorated so that anyone can feel comfortable and make it their own for the remainder of their stay.
In the same way, you wouldn't find the hotel manager's family photos or child's drawings in the hotel room you can't have those sorts of things around when staging a home.
Why?
Because if a potential buyer sees this they will most likely feel like outsiders in the place that they are supposed to be envisioning a life in.
Add some curb-appeal
Simple things like properly mowing the lawn, trimming hedges, pruning, raking up leaves and adding some new garden beds can mean the difference between a potential buyer going inside and viewing the house (and hopefully making an offer on it) or just skipping it all together.
There are so many ways to do this in a budget-friendly way if you are willing to put in the time and effort because it can make all the difference.
Stage your house.
Decluttering, cleaning and depersonalizing forms the basis of staging any home. Staging your house means to make it look, sound, feel and even smell relaxing and inviting. Decorating the house in this way may warrant the use of an interior decorator or if you have the skill set you could take to magazines for inspiration.
Anything you can think of to replicate the sensation of wanting to fuse into the magazine just to experience the luxurious comfort displayed on its pages. A great bonus tips is to burn dessert-scented candles and play some soft music on the day of a viewing.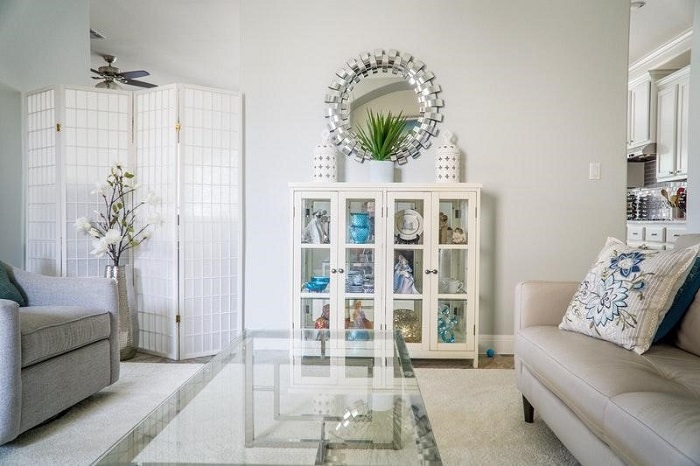 Take incredible photos.
This is arguably the most important step to getting an interested party to view your house. Hiring a professional photographer to take photos of your house may seem obscene but it's one of the better invests you can make sinceuse the web as their main search tool and adding high-quality photos to an online listing is guaranteed to get you more visibility. After adding curb appeal, decluttering, deep cleaning, depersonalizing and finally staging your home, it is essential to take some breathtaking photos to get the interest rolling in.
It's a lot of work, and it could take some time to get to the point where people start viewing your house, but if you are patient and you play it right you could have so many offers to choose from , you could sell your home for cash.