When it's time to retire, and you begin looking at 55+ communities, it's often the little things that help sweeten the deal. After all, anyone can simply retire to Florida and the sunshine, but communities dedicated to retirees like those in Ocala, Florida are tailor made to help you achieve the kind of lifestyle you've always dreamed of. Whether you choose a gated community such as Candler Hills or Ocala Palms, or simply a village setting with low HOA fees and inclusive activities like Quail Meadows, 55+ communities have a lot to offer.
Amenities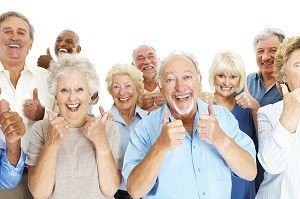 Interested in golf? What about water aerobics? Would you like to drive your golf cart right to the grocery store? While every Ocala 55+ communities is slightly different, most of them offer a variety of perks and amenities designed to enhance your retirement. So if you're physically active or hoping to become so, consider residences such as those in Ocala Palms, which offers not only golf and water activities, but also dance classes, billiards, and tennis. Or, if you're more interested in social activities, you can find a lot in the smaller communities like Cherry Wood, which offers accordion, needlecraft, quilting, and poker clubs for residents. Combine these with onsite maintenance and basic amenities like underground utilities and premium cable choices and you can feel as though you're living on vacation year round.
Community
Part of retiring means no longer having an office to visit each day, and the absence of the office camaraderie and social life that goes with it. This can be isolating for many retirees, which is what makes living in a dedicated 55+ community so appealing. You'll never lack of companionship as well as a variety of different ways to keep busy and entertained, whether you stay within the neighborhood itself, or venture out to nearby Ocala where entertainment, restaurants, and shopping are all at your fingertips.
House Styles
Many of these neighborhoods have been built up over multiple years, which means that the houses they contain can often vary in size, style, and scope. So if you love the look of frame houses, or you embrace the look of block and stucco, you can usually find a variety of choices to suit your personal tastes as well as your space and access needs.
HOA's and Fees
HOA's go hand in hand with the community lifestyle. Included in your services are things like maintenance and the social activities as well as access to the clubhouse and pools. For these services, you pay monthly fees to the HOA. These fees range from $32 (Quail Meadows) to $238 (Candler Hills), and each community offers a list of different services for the cost. Home values in Ocala are fairly stable, with house prices starting at 60K, so you can easily find a home setting that fits your budget as well as your lifestyle.
Consider Community Living
Making the decision to retire and move to an area like Ocala is one that requires a lot of time, thought, and planning. Making the decision to move to a 55+ community, however, is a lot easier once you see the type of lifestyle waiting for you inside. If you're ready to find out more, contact us or call 352-591-3350 to find out what listings are currently available. You can also search for property by visiting our Ocala MLS listings search tool by clicking here