When you're thinking about becoming a homeowner, it can become an obsessive hunt that leads to stress and strain. However, you can minimize your stress by simply determining what you want and learning more about the process.
The more that you can figure out about becoming a homeowner, the easier it'll be to look for properties near you -- no matter what sort of real estate you are thinking about purchasing. Since this is one of the most important purchases that you will ever make, you really can't be too careful.
After the 2008 housing crisis, a lot of people shied away from the market, and rightfully so. However, right now is one of the best times in recent years to purchase property, so it's important that you set yourself up in a way that will get you results.
To this end, read on and capitalize on the following five points so that your home buying purchase is fruitful.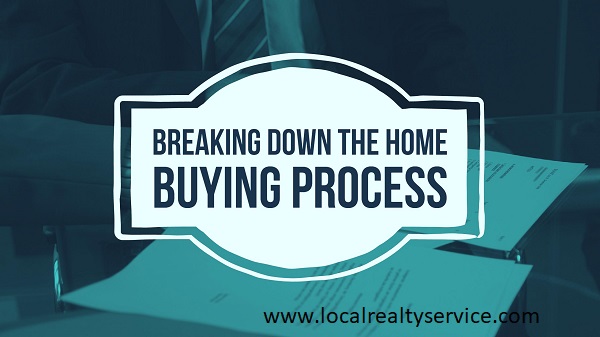 Get a Realtor
Before you do anything, you need to speak to a real estate expert. Not ready to purchase a home anytime soon? Still, visit a realtor.
When you speak to a realtor, you can get a crash course on the home buying process in general, in addition to a primer on real estate in the area that you are interested in. This way, you'll walk away with far more information than you had to begin with and will be better able to capitalize on your home buying process.
In today's real estate market, it's easier that ever to find a realtor. In fact, you can simply browse Facebook and Instagram and come away with tons of leads when searching for a real estate agent.
By taking the time to speak to them, you'll have the opportunity to make your road easier as you start to really roll your sleeves up and find a property.
There's typically no harm in finding a realtor, since they are paid once they land you a property, rather than up front. They will show you a variety of properties and can help guide you toward finding the one that you feel the most comfortable moving into.
From here, you'll be in a far greater position to really know what you are looking for and find the property of your dreams.
Get Your Finances in Line and Set Up a Budget
The last thing you want is to be in the dark about your financial situation once it is time to buy a house.
Not only do you need to know how much you want to spend, you need to know how much lending you can actually receive, and how much the properties in your area are going for. This way, you will be more informed when you really get out there and hunt for a property.
The best thing that you can do as a preliminary step is run your credit history so that you are clearer on your lending potential. Taking the time to really investigate on the front end makes so much of your work easier for the long haul.
Determine What Kind of Property You Would Like to Own
The best thing you can do for yourself is to map out the next 5 to 30 years of your life and figure out where this home purchase fits in. The course of your lifestyle will determine whether this home is a stop gap or a long-term place that you will live in and raise your kids.
For one stage of your life, a condo or town home might be the way to go, while someone else might be looking for their absolute dream home. All of this comes into play when you are trying to figure out which moves to make and how much money you'd like to spend on the home.
Think about the cost of living in the area and whether it is on the rise, in addition to figuring out what sort of living expenses come with simply owning the home. In addition to paying for your own utilities, you will have to pay homeowners association (HOA) fees if you live in certain condominiums or townhouses.
Factor in real estate property tax and other variables as well. Be sure that you speak to your real estate agent about these issues so that they can help set you up with all of the information you need to be best informed about your purchase.
Negotiate the Best That You Can
You also don't want to close on the home without heavily negotiating it.
Since sellers are trying to earn a profit, they will most likely be coming in asking for more than their desired profit.
You can typically talk them down or begin to negotiate different facets of the home, so don't be afraid to ask. The more that you look into these sorts of issues, the easier it'll be for you to walk away feeling like you got the best deal possible.
Having a real estate agent that knows the market will be incredibly useful as you begin to put in offers. Do your homework also so that you have legs to stand on with any negotiation.
Always Inspect the Property
Finally, be sure that you truly take the time to check out the property inside and out. Doing so will allow you to know whether there are any liens that you should be concerned about, and will ensure that the property is in a condition to not break down and give you problems.
The more that you look into getting the property that works for you, the better time you will have moving the process along and eventually moving in.
As always consult with your team of realtors and real estate lawyers if you have any questions at all.
Use the tips in this article so that you have no problem hunting down properties near you that will be worth your while.
This is a process that ends with you being a homeowner, so go into it with your eyes open and prepared for whatever comes your way. By handling the tips presented, you should be in great hands.