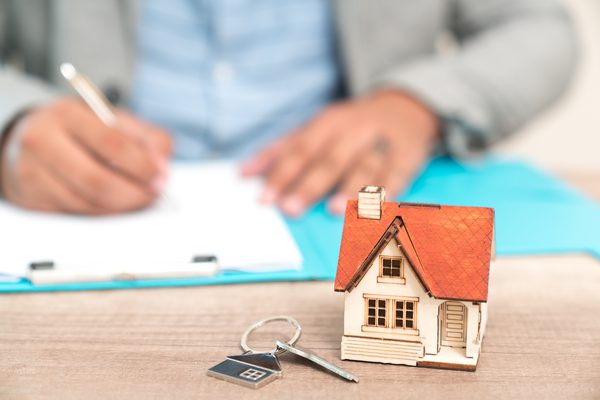 Gather boxes, pack your belongings and load the moving truck. You're making the transition from an apartment to a house and it's an exciting, yet stressful, time. There's no doubt you already know life will be different in your new house, but there are many aspects of home ownership that slip the minds of first-time buyers. The following are a few things you need to know when moving from an apartment to your very own house.
You're the Maintenance Person
One especially convenient feature of apartment living is having someone to fix your malfunctioning appliances quickly and at no cost to you. Unfortunately, that's not the case when you move into your own home. While it's not necessary for you to know everything about construction, plumbing and roofing, some basic repair skills will help you further enjoy your home and save money.
Stock your garage or shed with a quality set of tools that will enable you to maintain your home and yard and handle simple repairs. Tasks like mowing the lawn, shoveling snow and changing furnace filters will now be performed by you instead of the rental management company. However, having a handyman's phone number readily available is also necessary for the inevitable repairs you won't be able to handle yourself.
Be More Energy Conscious
Your apartment was probably much smaller than the average house and that means you used less energy to heat and cool it. Your energy bill won't necessarily skyrocket when you upgrade to a new home, but you will need to be more careful about energy consumption. The following are several ways you can cut down your energy consumption to keep your bill affordable, even when living in a much larger space.
Choose energy-saving appliances when possible
Set a programmable thermostat to a more-efficient temperature for the hours you're away from home
Close your blinds or draperies during the day
Change lightbulbs to LED or compact fluorescent bulbs
Use fans instead of air conditioning to cool spaces
Don't Spend All Your Cash
Purchasing a home is likely one of the biggest investments you'll ever make. For many, the process of saving for a home is a long one. However, it can be helpful not to spend your entire savings on the down payment for your new house, according to Home American Mortgage Corporation. This means saving enough additional money to cover other expenses associated with moving into a larger home, such as decorating and buying major furniture pieces. This can help you keep from falling into credit card debt immediately after purchasing your house.
Be Prepared for Bugs
Home maintenance when living the apartment life is pretty simple. You pick up the phone, call the property manager and someone shows up at your door to solve the problem in a reasonable amount of time. In fact, your apartment's maintenance team probably took care of certain maintenance tasks without you even realizing it — like pest control.
Many apartment complexes spray for bugs on a regular basis, including ants, mosquitoes, cockroaches and whatever else is common in your area. Once you become a homeowner, you'll need to take this unwelcome task into your own hands. You can set up a monthly plan with an extermination company or you can purchase pesticides and do the job yourself. Hardware stores typically have a great selection but if your home includes pets, be sure to choose a pet-friendly option.
Equip Your Home for Safety
Your new house may come equipped with smoke detectors, but it's now your job to ensure they're functioning properly. Test all smoke detectors and replace batteries or units that are no longer working. It's recommended that you test smoke alarms monthly and replace the batteries once a year, even if they're still working.
You'll also want to equip your home with easily accessible fire extinguishers and carbon monoxide detectors to provide peace of mind and keep you safe in the event of an emergency. Homes with multiple levels also should have roll-up escape ladders stashed on the higher floors.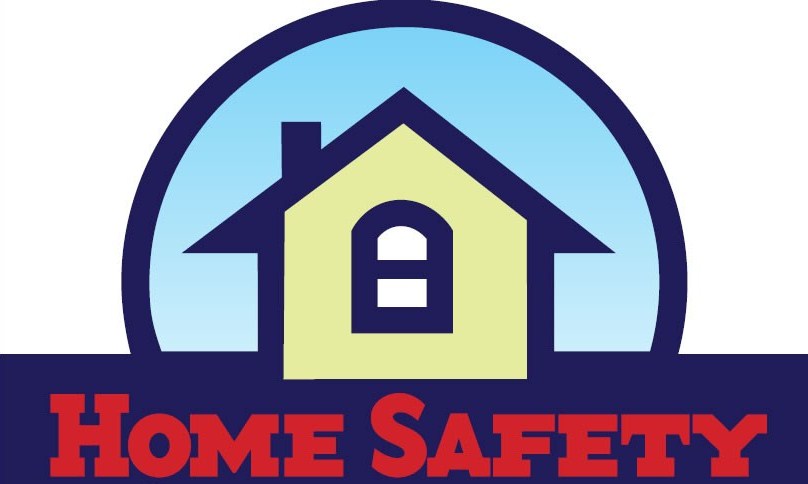 Make Easy Upgrades
When you first looked at your new home, you probably had some ideas for future renovations. However, now might not be the most convenient time to pay for major changes. Instead, work with what you already have and a few do-it-yourself materials. Choosing new hardware and painting or refinishing kitchen cabinets and updating lighting fixtures are cheap and easy ways to transform dull spaces into exciting ones.
Consider Home Security Options
Your apartment may have been equipped with an alarm system or even security personnel at the entrance. At your new house, you're in charge of purchasing the home security system that will allow you to feel safe and secure in your new residence. This may be as simple as installing motion-detecting lights and deadbolts on all exterior doors, or as significant as contacting a home security company for a home monitoring system. These systems can often provide real-time videos and alerts that you can receive on your smart phone. It's important that you choose the level of security that makes you feel safe in your new house.
Accessorize
It may seem frivolous to buy knickknacks when you've just purchased a new home. However, small, personal items can make a huge difference in the way a room looks, ultimately saving you from buying new furniture or renovating. Consider purchasing a large leafy plant for a spacious living room that doesn't quite feel cozy enough or spicing up your old couch with new throw pillows and blankets. Simple changes, like new wallpaper and fresh towels in the bathroom, can provide a fresh look that reflects your taste without breaking the bank.
Along with the added responsibility of owning your own home comes the excitement and freedom of being finished with apartment life. Your home is now entirely yours to decorate as you please and transform into a comfortable, safe haven away from the stresses of daily life. Heed the advice above and you'll feel much more prepared to make the transition from apartment life to enjoying your very first house.
Author bio: Kate Houston is Director of Client Services at Ward North American. She attended Minot State University and has more than 25 years of experience in the transportation and relocation industry.