With rapidly expanding real estate activity, it is of course a significant ordeal keeping pace with all the properties in and around Ocala which may be on offer for sale. That is the reason, Local Realty Service offers an eclectic MLS listing where finding your dream home can really be a breeze! In the case of Ocala FL real estate listings a huge advantage is that there are so many different criteria on which you can search. For instance, you can search by price, by location or by neighborhood, or even by number of beds and baths! Typically, these are the most common areas on which prospective home buyers search in Ocala for homes and we clearly have them all very well covered.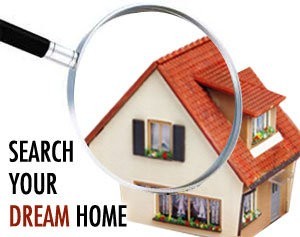 Dynamism of the Marion County MLS Listing
An extremely attractive feature of our Ocala FL real estate MLS listing service is its dynamic nature. After all, the real estate scene in and around Ocala is constantly changing with more and more properties coming to the market with every passing day. As properties come up and are removed from sales availability. Naturally, all such listings have to keep pace with this dynamism, and we have definitely done a fine job on that front. We do this in order to keep the buyer and seller in a position that reflects accurate information to cut down on the already stressful situation when it comes to the buying, or selling of a property. O You do not want to lose out on attractive properties – or waste your time on properties which are not available. At LocalRealtyService.com we understand that perfectly which is why we always updating our Ocala MLS listing on a regular basis.
Wide Area We Served in Ocala Florida
Our Ocala FL real estate listings cover a wide area that not only includes Ocala proper but also its suburbs. It also includes all of the Marion County, communities such as Citra, Summerfield, Reddick, Fort McCoy, Salt Springs, Anthony, Dunnellon, Ocklawaha, and Silver Springs, among others. That way, no matter where you might be looking for a property – in or around Marion County, you will not be disappointed because all available properties will be duly listed.
This aspect is especially important when we consider the fact that when it comes to choice or preference of property owners it differs widely different features attract different people to variouse properties. By including all available properties in and around Ocala or Marion County, LocalRealtyService.com reveals much more varity to the litany of tastes of our customers, which in turn greatly increases the chances that they would actually end up with just the right property they have been looking for.
Of Course, Going Beyond Simply Search & List...
As we have always asserted, providing search or listing services is only part of the equation; we help with property purchase, negotiating prices, paperwork, mortgages, and much more. Therefore whatever your real estate requirement are, free to call us on 352-591-3350.