Looking at the weekend's storm coverage of Hurricane Irma that pounded the states of Florida, Georgia, and Carolina, thousands of homes now have to deal with wind damage, storm surge, and clean-up. The immediate effect of the storm on the housing market is yet to be established but homeowners who want to sell their homes in the flood zones will have to deal with the rough road of recovery for several months from now. If you're thinking of selling your home which has been hit by the hurricane, the best advice is that you return to your waterlogged home, make an insurance claim and deal with all the restoration work.
After such a disaster, it is obvious that you will want to sell your home immediately, but if you really want to get value for your property, you have every reason to hold onto the cold waters for a few weeks. And whether you are selling your home during the height of the hurricane, now or sometime in the near future, everyone who wants to sell or buy in those affected areas must first protect themselves from any further destruction. Contrary to the prevailing notion, selling your home after a hurricane is not a good idea.
Assuming that you are looking to get the best price possible instead of unloading the property at a very low cost, affected homeowners will need expert advice. Instead of selling, it is best that you get the best aesthetic solution for the immediate problem then think of selling the property at a later date. Instead of selling your home, here is what you need to do to get back on your feet after Hurricane Irma.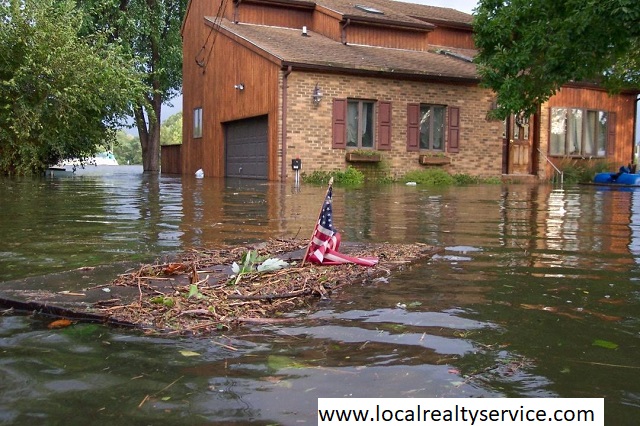 FOCUS ON REBUILDING YOUR DAMAGED HOME
If your home has sustained hurricane damage, warped hardwood floors, electrical equipment, furniture, sheet rock and soggy carpets need to be discarded immediately. For instance, the old or outdated carpeting could be replaced with new carpeting with fresh color, this will instantly increase the value of a home that had been damaged by a hurricane. Besides, adding extra lighting or upgrading your electrical panel could be a buyer bonus. Selling a home after a hurricane is an overwhelming process and it is important that homeowners keep calm and focuses on what they need to do to return the property to a sell able condition. It is important that the homeowner is able to manage his emotions and work on recreating a space that buyers will enjoy spending some cash on.
LOOK FOR QUALIFIED PROFESSIONALS
A homeowner cannot work on his own after a disaster. The process is so overwhelming that you will need to seek the services of contractors, inspectors and restoration companies to help assess the damage and work on rebuilding the home. For instance, some repairs such as cracks in the home's foundation are indicators of possible structural issues that a homeowner needs to subcontract. However, selecting the flooring to install is the homeowner's decision. Whatever the damage could be, ensure that it is all documented and when the repair work is completed keep the receipts to show them to the buyer.

THE FINISHING TOUCHES
Instead of selling your home immediately it has been hit by a natural disaster, it is advisable to focus on choosing the right design materials, layout and finishes in order to get the best return on your investment. According to the National Home Improvement survey, decluttering your home will bring a 300 percent return on your investment. Improvements with plumbing, lighting and electrical wiring will also go a long way in providing better returns when selling your home.
While hurricane Irma damage has resulted in the destruction of the seller's belongings, it is an opportunity for the homeowner to get rid of the unwanted clutter. Your waterlogged structure will allow you to make the proper upgrades while the floors and walls are gutted. As devastating as the Hurricane Irma was, it offers a chance to rebuild stronger for the near future. You can use this as an opportunity to make tremendous improvements to be well prepared for unforeseen disasters.
With regards to the Hurricane Irma disaster that hit Florida, home sellers are not the only ones at stake " buyers are also part of the dilemma. Unlike sellers who are strongly advised not to sell their homes, buyers should capitalize on the disaster and make as many purchases as possible. Sooner than later, refurbished and renovated home will be hitting the marketing and buyers must be prepared to grab as many units as possible. If you're a buyer, however, it would be totally off the mark to buy a home blindly. Having been hit by a hurricane, you need to be cautious not to buy a home that you will end up regretting. What should you do if you want to buy a home that has been hit by Hurricane Irma?

ASK YOUR REALTOR THE RIGHT QUESTION
Buying a home after a hurricane is no flimsy undertaking. You need to get all the facts right and the best way is to ask the right questions. You need to dig in and get to understand the amount of damage that was caused and the repairs that the homeowner has made on the property. Some of the questions you need to ask are:
Was the home flooded, what volume of water came in? How long did the water sit in the home? These questions will help you assess the extent of damage that was probably inflicted on the property.
How was the damage fixed? Did you strip the house down to its skeleton or were the walls just washed, bleached and painted?
Was the home properly cleaned and sprayed to prevent molds and can the homeowner provide receipts or orders detailing everything that was done?
Was all the wiring inspected for corrosion as a result of salt water infiltration? Was the house framing checked for signs of rot?
As a buyer, asking the right questions will help you make a decisive assessment of the overall value of the home. Moreover, the buyer will be in a better position to know what renovation works need to be done.
GET AN HOME INSPECTION
A home that has been hit by a hurricane will obviously have sustained a lot of damage which you might not spot as a buyer. It is for this reason that you will need to hire a professional home inspector. A professional inspector will easily identify flaws that you could not identify yourself. A good inspector will take walls apart and look inside because it is easy for a seller to cover up the mold with a coat of paint. Without professional inspection, you could be easily tricked into buying a home that does not meet the standards you believe in.
TACKLE THE MOLD
Mold is the worst thing that could be lurking inside a home damaged by hurricane Irma. Just because you cannot see the mold does not imply that you cannot breathe it in. The invisible mold spores could threaten the health of people living in the home not unless it is properly handled immediately after the hurricane. The seller should give you permission to perform an intrusive investigation " poke a few holes into the walls and check for any mold remnants. It is advisable that you go for a licensed industrial hygienist because their work is more rigorous. If the house you're buying looks nice and the price just as you would like it, there is probably a reason why it is so. Therefore, you need to have an individual with legitimate credentials perform an invasive testing to make certain that no mold is present.
BEWARE OF CORROSION
Hurricane flooding is more of a problem to a home than freshwater flooding because salty water eats away any metal it comes in contact with. This implies that all the wiring work inside your home is highly vulnerable. If the home's wiring was exposed to the salty water, then the chances are that is could be corroded and the wires could result in a house fire. Such kind of damage on a home would require an electrician to fix, and the best electricians will not agree to it. They will opt for a complete overhaul of the electrical wiring. All electrical outlets that were underwater and all wires leading to the outlets must be replaced. If there were heating and cooling units under the water as well, they could have rust and corrosion issues as well.
From the look of things, the aftermath of hurricane Irma could have created an opportune moment for buyers to make the most purchases. For sellers, however, this is the time to keep their calm and not succumb to the pressure of selling out their house. If you're a seller, you need to focus on getting back on your feet, perform all the necessary restoration work and once that is over, you can start accepting bids for your home.
Additional Resources