Looking veteran realty services in Ocala Florida? Are you a veteran and looking for a home in Ocala and Belleview , Florida? Then, this is the right place for you, use my Veteran Realty Service! Here, you can find almost everything you are looking for related to real estate and property in Marion County, Florida. With several homes on sales, veterans are our choice when they are looking for a home in surround counties.
I am a veteran myself, I know what all things you would be looking for in your dream home. It must be huge, must have a swimming pool (for swimming enthusiasts), must have a nice big garden, etc. It can be anything depending on your taste. Thus, I am here to help you find your dream home, as you want it, in affordable prices. With my outstanding realty services and advice, veterans are sure to get satisfied with their real estate needs.
Veterans benefit from my Real Estate Services in Ocala, Florida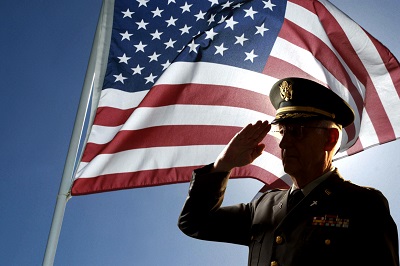 Since quite long, I have been serving veterans in purchasing their dream home. With years of experience, I know how to deal with all kind of realty requirements of veterans. They just need to tell me what kind of a home they are looking for and their work is done. It is so simple, you do not have to do anything else.
In fact, I even help veterans to complete all the paperwork required in the process of home buying. Ranging from VA home loans, disclosures, encumbrances removal, potential title defects, and assessments to zoning issues, I will help you in completing all the legal issues related to buying a home in Ocala, Florida. This means that you just have to relax and can leave all the complex procedures of home buying to me.
Not only this, you can be rest assured with my realty services, which can help you find the perfect home for you and your family. With full knowledge of different communities throughout the Ocala area we will offer you a home that perfectly matches your property goals and requirements. Moreover, if you will work with us, you will get a free appraisal and advice for home buying. With my assistance, you will not have to face any unsound home or property deals, as I offer full guarantee of safety and security.
Call today to get the help All Veterans Deserve in Ocala, Florida
Furthermore, I make sure that my veteran customers get the best houses in the best prices. I know that every veteran family has a different budget, therefore with the knowledge of median market conditions and home prices, I make it easier for you to find a home at a much lower price as compared to other Ocala Realtors in the market. I offer you viable deals, so that you do not have to face the need of negotiating my offer. Plus, you can get your dream home within the specified time and mostly even before that.
So, what are you waiting for? Just, hurry up and opt for my veteran real estate services for buying a home in any of the cities in Central Florida.
Read more information about Buying a Home, or if you are looking to sell your home. Use our advance Ocaka MLS search tool to find Ocala Florida real estate. Get the latest news from our Florida Real Estate Blog on the current events related to the real estate market in your area.