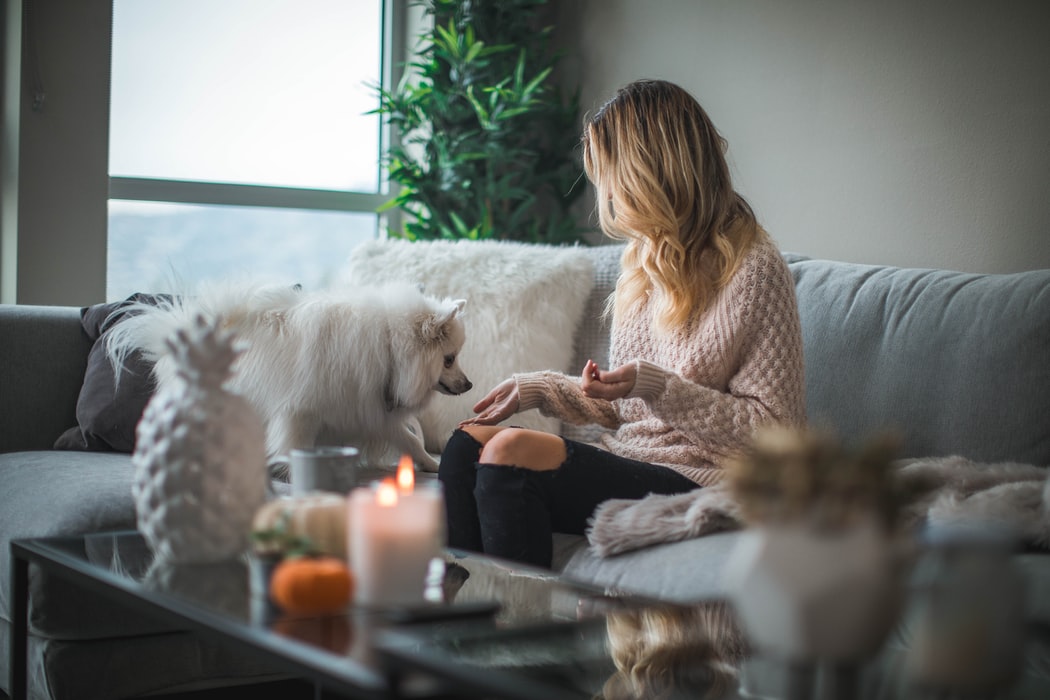 The latest figures show that approximately 68 percent of U.S. households have at least one pet. Among these pet owners, current stats reveal just how much people are willing to spend to make their pets comfortable and happy. In 2017, pet expenses became a $69.4 billion dollar industry (as reported by the Insurance Information Institute). As keeping pets as happy as possible becomes a bigger priority among homeowners, the way in which they design their homes has changed. More people than ever before are taking steps to make their residence a cozy spot for dogs and cats alike. Explore some of the latest trends in pet-friendly home design to get inspiration for your space.
Pet-specific smart home upgrades
Smart technology has started to take over all aspects of the home. From voice controlled appliances, to security camera surveillance on smartphones, there is no shortage of ways to add the latest tech to your home. This is also true when it comes to your pets. Over the last few years, pet-specific smart devices and home upgrades have been released. As one example, many homeowners are now replacing standard dog doors with smart dog door technology. This not only gives homeowners greater control of when a dog exits the home, but it also prevents unwanted creatures from getting into the home as well. Many of these doors have sensors that automatically open the dog door when your pup is nearby. Additionally, you can now have automated feeders and treat dispensers for your dog and/or cat. These devices are typically controlled from your smartphone, and are often equipped with a built-in camera.
Dog and cat "rooms"
Another major trend in pet-friendly design is giving your dog or cat a dedicated space in your home. From a corner of a room, to an entire room, homeowners are now designing spaces that are reserved exclusively for their four-legged friends. These spaces are often decorated to look like a small version of a home or a room, and feature pet-sized furniture (e.g. a dog sofa, tiny tables), mini pictures hung on the wall, pet toy boxes, and other decorative elements. When space is limited, some homeowners have gotten creative with the placement of their pet's "room." One big trend is converting the under stair storage space into a pet-friendly dwelling.
Upgraded dog-friendly backyards
In addition to having a yard with a fence, many individuals are making their backyards even more dog-friendly. Homeowners are now adding special amenities that make life enjoyable for both them and for their dogs. One example of this is an in-ground dog pool. By using a pet-specific pool, or a standard kid's pool, people have been designing pool and deck areas for their dogs. Also, decorative outdoor dog washing sinks have become another big trend in pet-friendly backyard designs.
Whether you have one pet or five, there are endless ideas for designing a pet-friendly home. To decide what works best for your animals, establish a budget and a wish list for what you would like to add. From there, begin customizing your home so that it fits both the needs of you and your pets.