A mortgage lender views you as a first time home buyer if you have not purchased or owned a home in the last three years. As a first time home buyer, it could be a taxing task knowing what to look for when buying your first home. There are several intricacies involved in buying a house, but they are not too complicated to know if you can read this write-up to the end. Buying a home for the first is such a pleasant experience as you become a homeowner. You should realize that buying a home is different from buying a pair of shoes, which you can return or replace if you do not like its design or brand after some time. Buying a home is entirely different, and once you have signed and issued your check, you cannot change your decision again.
However, getting the first time home buyer tips will help you to prevent any unpleasant experience being your first time of buying a home. As a result, you need to exercise due restraint and wisdom when making this crucial decision in your life.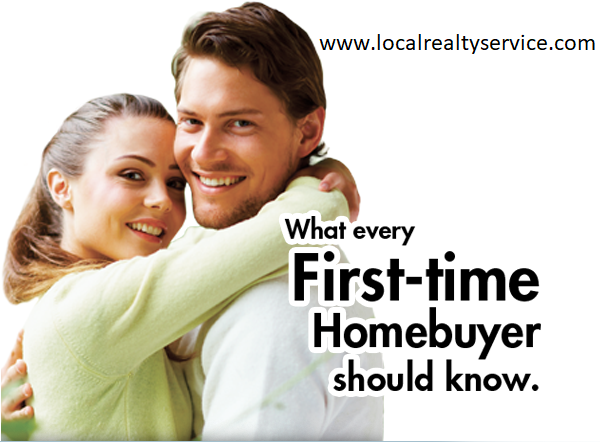 FIRST TIME HOME BUYER TIPS
We have put together all that you need to look for and factors you have to consider as a first time home buyer when buying your first home, and here they are.
1. Price or Down Payment
The price of the home you wish to purchase is the first thing to look for as a first time home buyer. If you can pay for the house from your pocket upfront or you would need a mortgage, you have to know the price first. If you are considering using a mortgage to purchase the property, you have to know the amount you need to put down as a down payment before you can access the loan.
Before now, potential buyers needed to get 20% of the price of the house ready before looking for the appropriate means of financing the purchase. But now, the real estate market has witnessed several developments whereby there is no need to have a lump sum ready as down payment before accessing a mortgage. Meanwhile, having about 3 – 5% down payment ready can strengthen your position as a first time home buyer. And if you want to access a loan that is insured by the Federal Housing Administration, you need to have only 3.5% down payment.
2. Decide Means of Payment
If you do not have the entire amount for your new home already in your account, you may resort to getting a mortgage to purchase the property. The Federal Housing Administration has many programs that can take care of your need for finance to purchase your new home from rehabilitation to foreclosure. If you are using a mortgage, get to know the details or requirements of obtaining the loan, how to qualify first time home buyer, interest rate, foreclosure, and other pertinent information.
3. Location
Having been satisfied with the price of the home and settled the source of financing the purchase of the home, you should check out the area of the property physically. The location of the house will determine how much the operational expenses will be. Other things you have to consider is the nearness to your workplace, schools, shopping malls or places, parks, and public transportation.
You also need to visit the neighborhood and see what things are like in the neighborhood before purchasing the property. It is better to live in a small apartment in a nice neighborhood than to live in a big apartment with insensitive and troublesome neighbors. This is one of the most important first time home buyer tips – you can do everything to change how your house looks but you cannot change the location or the community where it is built.
4. Trustworthy Realtor
Choosing a reliable and experienced real estate agent is crucial to purchasing your dream home as a first time home buyer. You would need an experienced realtor to ensure smooth processing of your buying process. However, do not be coaxed or coerced into signing a contract to use that agent exclusively to avoid likely future problems. You need a real estate agent in processing the purchase and finalizing necessary paperwork.
5. Situation of the Home
Another of the crucial first time home buyer tips is to check the situation of the property. Check if the building has a good view, if it is located on a hill or if the home has stairs. Also, check the position of the house relative to other properties nearby and make sure that there are no windows that provide a whole view of the house from outside. If you love outdoor activities such as gardening, check the area you can set up for your kids or pets to play.
6. Overall Aesthetics of the Property
The aesthetics of property is one of the first time home buyer tips you must check. The home's appeal is a factor you cannot overlook when buying a property. It is important that the home meets your expectation to some extent even if you will fine-tune the appeal too your taste later. The home must be customizable to your preferred theme and personality. The property can also indicate your lifestyle by either Victorian inspired themes or other conservative themes according to your preference.
HOW TO QUALIFY FIRST TIME HOME BUYER FOR YOUR DREAM HOME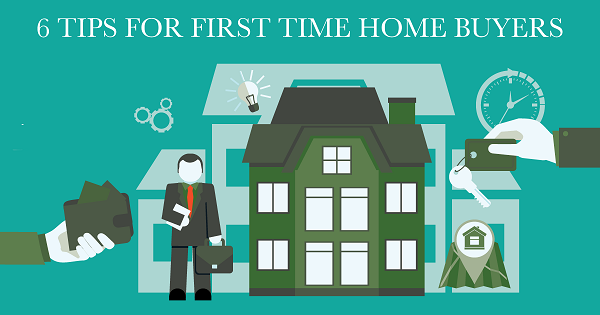 Before you can successfully buy a house, you need to undergo some processes as a first time home buyer, and those processes are explained below.
1. Get ready a Preapproval Letter
The content of this letter is the list of all the funding sources you have to purchase the house. It is this letter you will submit when you find a property you are interested in. This letter is very crucial to the success of your home-buying process as a first time home buyer.
2. Hire an Experienced Real Estate Agent
Find a reliable real estate agent you can work with. As one first time home buyer tips, ask from family and friends for recommendations; you would find one through referral. However, be careful to read every document you are given to sign and avoid committing yourself unnecessarily.
3. Choose a Finance Option
How are you going to pay for your new home? Straight from your pocket? Mortgage? Decide your best option considering all likely benefits and shortcomings to choose the best option to finance the purchase of your home.
4. Find Your Ideal Home
The next among first time home buyer tips is to find your dream house. You can use the internet to find your dream house in your preferred neighborhood. Search online using the price you are looking at, and the type of home.
5. Visit the Property
You need to visit the home you want to buy; you cannot rely entirely on the photos you see online. Check if the house has all the features described in its listing to avoid making a mistake.
Follow the first time home buyer tips given in this write-up and look for the necessary things when buying your first home. Learn how to qualify first time home buyer and close a deal that will make you happy.